The Secret to Wearing Green and Looking Amazing
---
How much of your wardrobe is filled with black?  It's so easy to wear, right?  It's flattering and it goes with everything!  And then there's navy, and white and burgundy.  Sometimes even blue.  Safe colours that are easy to wear and suit most people.
So, what about green?
It's not a colour you see many people wear, and it can be hard to come by when you're out shopping too.  But green can be amazing in the right shade!  Did you know that Emerald green is one of the few colours that can be worn by all skin tones?
If you haven't been brave enough to venture into green territory up until now, I've put a few tips together to help you take that first step, or maybe if you already love green, you'll find some new ideas to accessorise!
Tip #1 Olive Green
Olive green is probably the most commonly available shade of green.  The problem is, not everyone can wear it successfully.  Olive green is quite a warm colour, and suits people with warm, Autumn skin tones.  You'll know if this is you because you'll most likely wear gold jewellery, and navy is also your friend!
Olive green looks best when it's paired with mustard and navy, but black can look good too.
Tip #2 Forest Green
Forest green is a blue-based colour that looks good on cool skin tones (this is you if you wear silver jewellery).  It looks great paired with black, but it could also work with a dark-wash denim, white or even yellow.  This shade of green isn't as widely available as the olive green, but if you find it, it's a great addition to your wardrobe!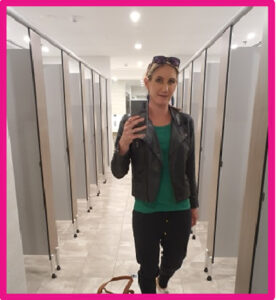 Tip #3 Emerald Green
This is such a fun shade and is one of the few shades out there that look good on nearly everyone!  Pair it with bold, gold or silver jewellery to dress it up, or wooden/earthy jewellery for a more casual look.  This is another shade of green that looks great paired with black, but white will really set it off.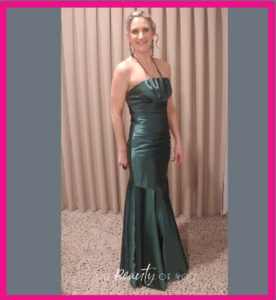 Tip #4 Mint Green
Mint green is also a cool colour so if gold jewellery is your colour of choice, then mint green is probably not the way to go.  It is a very pretty colour that is easily matched with others.  Denim is a great choice, as is beige and black.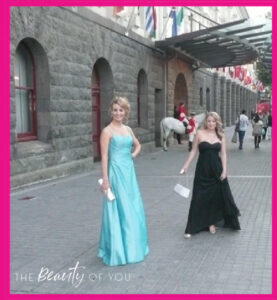 Tip #5 Pair with Florals
Green is a great base colour to pair with florals!  Because green is the colour of nature, it works beautifully with anything floral.  However, you still need to make sure you've picked the right green for your skintone, otherwise your eyes won't shine and your skin won't glow.  And we're looking to show off The Beauty of You, so you need to shine!
Tip #6 Green Accessories
Because green is a statement colour, it's usually better to let it speak for itself and not match it with too many 'colours'.
If you're wearing floral, white, black, purple, denim, cream, mustard or beige, then green accessories (bags, earrings, shoes, scarves, hats and necklasts/bracelets) are perfect!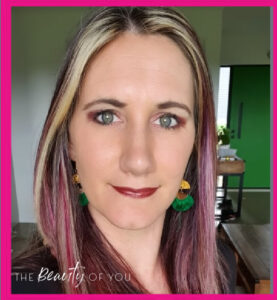 Tip #7 Green Makeup
I LOVE doing green eye-makeup looks!  Wearing green can be as simple as a little eyeliner line, right through to a full glitter-filled green and gold cat's eye.  Ooh, even the thought of it gets me excited!
Green eye makeup looks best with bronze/brown blush, and deep purple, mauve, brown, or nude lip colours.  I've created a post with a few of my favourite eye-looks using some of the Shadowsense greens to share with you!
Here are some of my favourite Lipsense colours to match with green eye makeup (and if you're not sure what Lipsense is, you can find that out here!):
Tip #8 Complementary Makeup
The colour green is closely related to nature and because of that it can also have a calming, refreshing effect on people; both you as the wearer and the people you come into contact with!  So you don't want to make your outfit too busy, and take away from the calmness you have just created by adding too many other clashing colours in to it, as this will cause stress.
This means it's really important to make sure your makeup complements your outfit in a natural way.  Stick to burgundys, browns and nudes in your makeup when your outfit is green!  Here are my top brown and nude makeup looks for inspiration!
Green is an amazing, but very underutilised colour!  When we wear green it can make us feel closer to nature and therefore have a calming effect on both us and the people around us.  With so many shades of green available there should be one just right for you whether you have a warm or cool undertone.
I love helping people choose and apply the best makeup and skincare products for their skin!  If you would like to find out more about how I can help you, you can contact me here.  And if you don't already follow me on Facebook for more tips and inspiration you can find me here!
I can't wait to see all your amazing green outfit combinations!  Because "Why fit in when you were born to stand out?"!